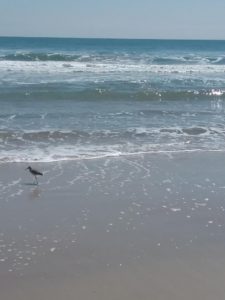 Lovely day for a walk on the beach. Found 12 pieces of glass and a nice sized shark's tooth. If you've read my Waterlogged, Bridge Tender and the Tower, then you are familiar with the character Lev. He's a bit more active in this new book THE MERMAID DID IT. And poor ol' Paula, all I can say is-it stinks being forced to learn new stuff. Life's lessons can be harsh.
QUOTE: "I do not understand how anyone can live without some small place of enchantment to turn to" – Marjorie Kinnan Rawlings
WRITING TIP: The perfect place is the place where you have to be.