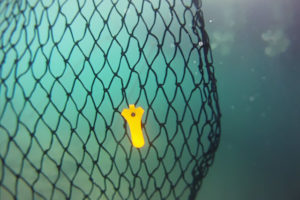 A tickle chain is a metal chain, part of a trawl, that drags along the seabed with the aim of disturbing fish or shrimp and causing them to enter the net. This next book, the 7th in the MURDER BY THE SEA series, is titled Tickle Chain Here's a little excerpt:
It was nearly 2 A.M. when Estelle was dropped at the marina. She wished the driver good luck and offered a thank you for the lift. In the quiet still night she stood listening to the gentle clanking of lines against spars and the timid movement of water against hulls. Again, to her advantage, it was a starless night, even the clouds were on her side as they hid the moon.
The gentle night breezed through her hair and Estelle felt a twinge of the self confidence she had once felt before being marred by the alligator in Florida. She ground her teeth as the moment passed and moved forward toward the boats moored along the finger docks.