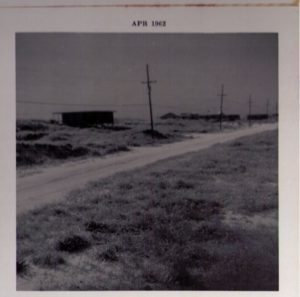 Wow! what 57 years will do to a place! Things sure have changed. This photo is of the island in 1962. Times change, people change, the landscape changes and maybe even our memories of the past change too. Topsail certainly was never never land back then, but we had no doctor, no dentist, and only the Superette for grocery shopping. However, we had plenty of sand dunes, clean water, clean beaches and the island seemed to belong to the residents. Someone once told me that everything is a compromise–hmmm.
Pining for the past will not bring back those simple times, so I like to look back with love and fondness–keeping my head in the present, realizing that there have always been dirty birds in politics and business (the forces of change) To those entities, I say in my best Southern accent, "God bless ya, sweetie."
QUOTE: "I think if you're going to abuse someone, you really have to convince them of two things. First, you have to normalize what you're doing, convince them that it's not that bad. And the second thing is to convince them that they deserve it in some way." Tara Westover
THERE WILL BE NO WRITING CLASS THIS SUMMER. SORRY–TOO HOT!